Оригинал взят у
marubeni в "А нас-то за шо" на аглицкий манер

Разбор в Daily Telegraph баталий в Марселе вызвал улыбку, но не удивление.

В частности, были показаны фото наших болельщиков из соцсетей с английскими "трофеями".

С высокомерным комментарием:

Unfortunately, those pictured seem not to understand English, as the flags are held upside-down.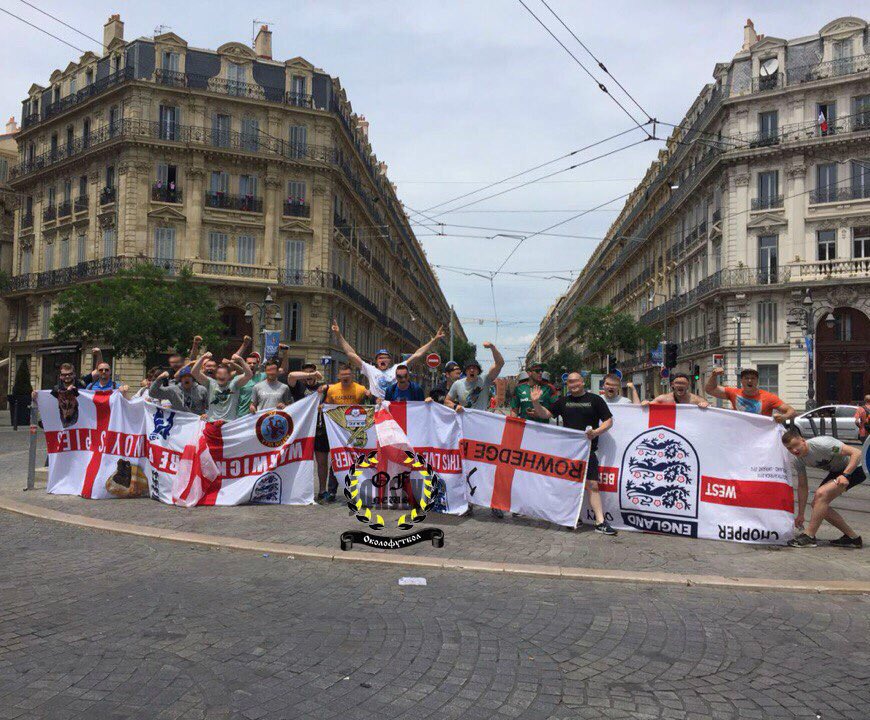 Даже Медвежонок знает, что перевернутые флаги в фанатской среде - знак победы над врагом.

Британский комментатор выжимает слезу. Эти злобные русские...

One English fan was fighting for his life on Sunday after being set upon by a gang of 'ultras' from Moscow, with police confirming 35 people had been injured in the bloody scenes.

А нас-то за шо?

"We were being hit constantly," said Keith Moore, a 52-year-old from Manchester. "We were just standing around having some beers and a bit of food on Saturday afternoon when around twenty five Russians steamed in.

Английские барышни жалуются:

"Disgusting"; "disgraceful" - the verdict of England fans we spoke to last night on the violence in Marseille.

А вот для чего всё затевалось:

Others don't think Russia should be allowed to host it, after last night's violence was added to a rap sheet including endemic racism, state-sponsored athletics doping and a very fishy bid to host the tournament.

And a man in Wellingborough has set up a Change petition to strip Russia of the World Cup. Good luck with that.

И - вишенка на торте. Для тех, кто праздновал так называемый "день России".

Meanwhile, in Russia

D

mitry Medvedev, the country's prime minister, is celebrating Russia Day, which commemorates the end of the Soviet Union. He hasn't commended on the fan violence.